Shop Vestavia Hills!
Andy's Creekside Nursery carries the largest selection of trees, flowers, and shrubs in town. We have a friendly, knowledgeable staff who will help you pick the perfect plant. The Vestavia garden center also carries a wide assortment of bulk landscape materials such as compost, sand, mulch and soil conditioner.
3351 Morgan Drive, (205) 824-0233


Annabelle's/Vestavia Hills Apothecary is a stationery and gift boutique, specializing in customized wedding invitations and stationery, plus pharmacy.
1062 Montgomery Highway, (205) 979-4444


The Blue Willow is tucked away in the hills of Cahaba Heights. We provide customers with unique gifts, children's clothes and toys, and home items and hope you will stop by for some of Birmingham's most fabulous gifts...or a little something for yourself! 3930 Crosshaven Drive, (205) 968-0909


Board and Brush Vestavia Hills is a place for creating fun and unique wood decor projects from scratch while enjoying a fun instructor-led and BYOB atmosphere. Register for one of our DIY workshops this holiday season! Private parties available to book. 2017 Canyon Road, (205) 721-0710


In continuous operation since 1948, Cahaba Heights Hardware is here to serve you. Your time is valuable, save time and money by shopping local!
3209 Cahaba Heights Road; (205) 967-0710

Cartridge World offers Printer services, sales, repairs, toner & ink for all brands of desktop printers. Ask about our exclusive printer program where your business or home office can receive FREE printers just by purchasing our printing supplies!
1360 Montgomery Highway, Suite 108, (205) 822-6767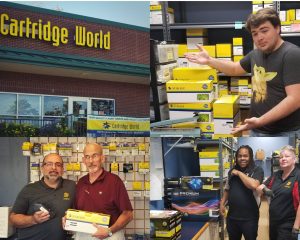 Clover + Bee is a clothing, gift, and home store with a heart to give you an easy and enjoyable shopping experience. Shop online for easy ordering!
3150 Heights Village, (205) 972-1414


Darnell's Fun Stuff has gifts for all ages and occasions! We offer an array of personalized gifts including engraving, printing (stationery, invitations, announcements & more), monogramming, and featuring next day service on most items.
3370 Morgan Drive, (205) 823-3688


Fleet Feet Sports is Vestavia Hills' locally owned and operated running and active wear store! Open for walk-in shoppers and appointments. You can shop online at https://www.fleetfeet.com/s/birmingham/
3060 Health Way, Suite 100, (205) 970-6620


Flower Betty is a full service florist located in The Birmingham, Alabama area We specialize in everyday florals, events and corporate accounts. Our delivery areas include Birmingham, 280 Corridor, Vestavia Hills, Hoover, Mountain Brook and Homewood.
2531 Rocky Ridge Road, Suite 101, (205) 694-9229


Gigi's Tween is Birmingham's #1 Tween Headquarters. Now you can shop online at our new website!
3138 Heights Village, (205) 298-1811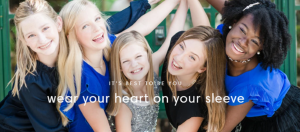 Great Clips hair salons provide haircuts to men, women, and children. No appointment needed, just walk in or check-in online.
674 Montgomery Highway; (205) 460-1121


Issis & Sons Flooring & Furniture Gallery has been proudly serving the Birmingham area for the past 35 years. Issis' showroom is staffed by experienced salespeople who are eager to assist our customers with product and color selections to meet the individual needs.
1493 Montgomery Highway; (205) 874-9586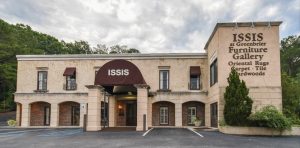 Karen's Hallmark is your Holiday Headquarters for cards, gifts, ornaments, wrapping paper and more! Send them love, make them laugh, show them how much they matter.
620 Montgomery Highway, (205) 823-1163


Learning Express Toys takes great pride in calling ourselves "Your Neighborhood Toy Store" because we are just that: a hub of activity, a meeting spot for kids and families, a place where we get to know you by name and where going the extra mile for you is the norm. We try to seek out unique toys that catch our eyes for lots of play value. Our store is filled with learning toys from infant to tween, ... unique toys that will delight children of all ages. Online ordering available.
3132 Heights Village, (205) 970-9710


Leaf & Petal is a plant and home decor business with old-fashion customer service.
4113 Crosshaven Drive, (205) 967-3232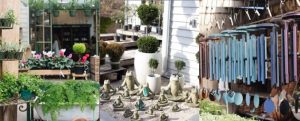 Stop by Liberty Pharmacy  to see our gift section where you will find Melissa and Doug toys, greeting cards, balloons, candles, picture frame and also your favorite team's gift items.
3735 Corporate Woods Drive, Suite 101; (205) 977-9290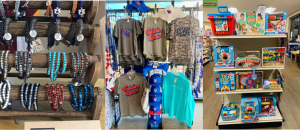 The Lili Pad specializes in boutique clothing for infants, toddlers and children! We carry over 75 lines including: Sara's Prints, Mulberribush,Kissy Kissy, Magnolia Baby, Angel Dear, Lemon Loves Lime, Wes n Willy, Mustard Pie, Anavini, Claire and Charlie, Little Giraffe, Luigi and Gabiano. We offer multiples discounts and free gift wrapping. Let us help you with your baby registry.
3138 Heights Village, (205) 298-1811


Welcome to Magic City Needlepoint, Birmingham's exclusive needlepoint store. Our boutique is filled with the latest hand-painted canvases, a wide selection of fibers and threads, accessories and lots of inspiration.
2531 Rocky Ridge Road, Suite 121, (205) 721-7277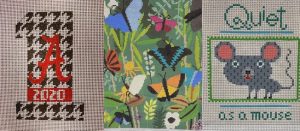 Manhattan South is a contemporary boutique located in Birmingham, Alabama. Named for Manhattan Beach, CA, Manhattan South embodies the West Coast lifestyle - relaxed, carefree but totally sexy and put together.
3122 Heights Village; (205) 977-3871


Monograms Plus offers unique, personalized gifts for all occasions.
1360 Montgomery Highway, Suite 122, (205) 822-3353


Pigtails & Crewcuts
is a high-end, high-volume salon that caters to kids. While haircuts for kids may be our specialty, we also offer adult haircuts, ear piercing, birthday party hosting, a wide variety of hair products and accessories, and toys!
700 Montgomery Highway, Suite 120; (205) 732-6748

Rainbow Paint carries top quality paints, flooring, tile, granite and is the #1 Distributor in Alabama of Hunter Douglas Blinds.
1450 Montgomery Highway; (205) 822-3548


Relax the Back is the nation's largest specialty retailer of products that relieve and prevent back and neck pain. Our  store offers more than 300 items; from pillows and support cushions to elaborate massage chairs, ergonomic office products, Tempur-Pedic Mattresses and Zero Gravity recliners. When you visit, our trained, friendly staff is eager to share their knowledge on preventing and relieving back pain. Let us custom fit you for products that best meet your needs.
1425 Montgomery Highway, Suite 129, (205) 965-7415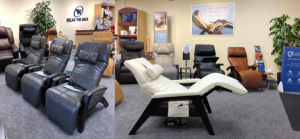 Rocky Ridge Drug Co. is family owned and committed to serving our community! Offering pharmacy services, groceries & gifts!
3346 Morgan Drive, (205) 259-7100


Rocky Ridge Hardware has served the Vestavia Hills, Hoover and Birmingham communities for over 40 years. We offer that personal "old-fashioned" customer service more typical of days gone by. However, we still stock everything needed for today's home care and maintenance. Rocky Ridge Hardware is here to serve our community with the best service, great prices and quality products. Give us a try and we're confident that we'll soon be calling you by name each time you visit. Shop online at our new website!
3348 Morgan Drive, (205) 979-5444


Romeo's Sporting Goods  as been family owned and operated since 1982. We specialize in baseball and softball equipment.
1425 Montgomery Highway, Suite 141, (205) 591-7145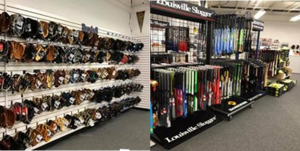 Ryan Reeve Boutique, a unique women's boutique located in Cahaba Heights, offers specialized shopping with a tremendous emphasis on personal service and attention. Our collection includes apparel, shoes, accessories, and gifts! Online shopping available at https://www.ryan-reeve.com/collections/all
3920 Crosshaven Drive, (205) 518-5010


Offering a full range of first-class hair care, Salon 12 is Liberty Park's premier salon! Our stylists are highly trained and up-to-date on all the latest in hair care, style, and color. Trust our team of professional stylists to pamper you and make you fabulous!
8000 Liberty Parkway, Suite 110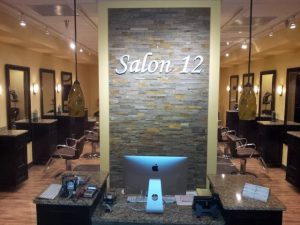 Salon Summit is a full service salon in Cahaba Heights.
3161 Cahaba Heights Road, Suite 101; (205) 518-0406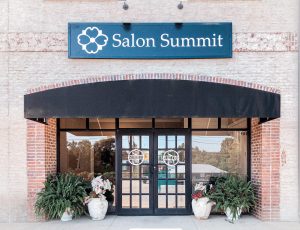 Snapper Grabbers Land & Sea is a local seafood market, butcher shop and café serving lunch from 11am-2pm Tues-Sat.
521 Montgomery Highway; (205) 824-9799


Snapper Grabber's Land & Sea Liberty Park is a specialty meat, seafood, and wine market in Liberty Park, several quick and easy options for a lunch on the go!
8021 Liberty Parkway; (205) 593-4748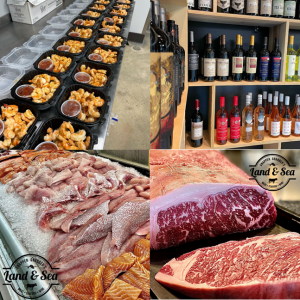 The Sport Clips experience includes sports on TV, legendary steamed towel treatment, and a great haircut from our guy-smart hair stylists who specialize in men's and boys' hair care. You'll walk out feeling like an MVP. At Sport Clips, we've turned something you have to do, into something you want to do.
623 Montgomery Highway; (205) 848-2208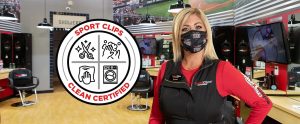 Tangles Vestavia is a family oriented salon located in the heart of Vestavia Hills. Come and check out what getting a GREAT haircut is all about!
3386 Morgan Drive; (205) 823-7376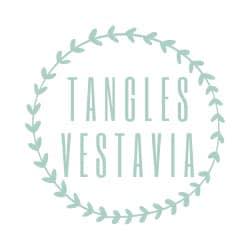 The UPS Store is your resource for mailbox, shipping, and printing services in Vestavia Hills, AL.
732 Montgomery Highway; (205) 978-0770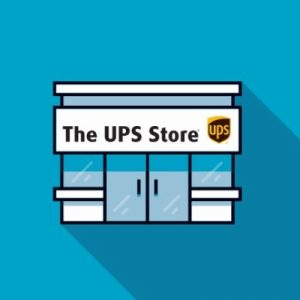 Vapor Ministries uses the resources generated by our thrift stores to establish sustainable centers for alleviating poverty and multiplying disciples in third-world environments.
1069 Montgomery Highway; (205) 573-6151


Vestavia Barber Shop is located off of Highway 31, right next to Mark's Outdoors. We are a family friendly, barber shop who serves customers of all ages.
1400 Montgomery Highway, Suite F; (205) 823-1974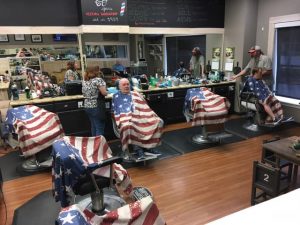 Chamber Members in Neighboring Cities
Bromberg's has been Alabama's Leading Jeweler since 1836. Bromberg's is one of the oldest family owned businesses in the U.S. and is the oldest business firm in Alabama. Bromberg's mission is to provide an unforgettable and enjoyable experience.
123 North 20th Street; (205) 871-3276

Mathnasium of Mountain Brook, 2737 Highway 280 S, #141A, (205) 484-9027
Black Friday Special:  Assessment, individualized curriculum, and three tutoring sessions per week from now until the end of December.  $99 lifetime enrollment fee and $200 trial membership fee.  Sessions can be delivered in person following CDC guidelines or in our virtual classroom.  This is a great opportunity to catch up or get a jump on the next semester without a contract or long term commitment.  Call 205-484-9027 for more details.